Per acquistare contattare velvet@schertlergroup.com
Le corde Garbo hanno il diametro più spesso e una proporzione più grossa di seta nel cuore e di rame nell'avvolgimento. Queste corde di grande volume con suono scuro sono consigliate ai bassisti jazz che suonano in stile pizzicato.

Il suono è particolarmente distintivo per la gamma di frequenza medio-bassa, che offre ricchezza di armonici molto chiari e profondi.

Le corde Garbo sono in grado di produrre una pienezza di suono e di penetrazione che è semplicemente imbattibile.
Tensione-25 Kgs per corda
Sol-avvolgimento in polyester
Re-avvolgimento in polyester e rame
La e Mi- avvolgimento in rame
Mi-3.08 mm
La-2.64 mm
Re-2.32 mm
Sol-2.42 mm
Giovanni Sanguineti - double bass
"The Velvet strings are those that have allowed to me and my instrument to play really together! The Garbo model allows me to create the sound of the years 50/60... my sound.
Thank You Velvet!"
Shannon Wade - double bass
"The Garbo is the largest portion of the instrument which defines my sound. Prescott to plywood, these strings offer big, full and booming sound, unbelievable volume and projection, while with just a slight change of technique, giving sustain and clarity of pitch that any other gut string can only daydream of. Even with a bow, I prefer Garbo's deep and complex voice to steel any day, hands down. Thanks Velvet!"
Duncan Hopkins - double bass
"I love the Velvet Garbo strings! They give me what I have been searching for in a double bass string: even tone, equal balance between the strings and most importantly... a warm sound."
Tom Gray - double bass
"I love my Velvet strings! They give me a fat, warm sound, great for bluegrass. They are very consistent in tone and volume across all four strings. They are easy on my hands, which is important to me.
Shortly after I started using Velvet strings, I had occasion to play with the great banjoist, Earl Scruggs. When we started rehearsing he said to me "That is a great sounding bass".
I used to use Golden Spiral® tynex-wound-on-gut strings which were only good for the 2 high strings, the G and D. The lower 2 gut strings, the A and E sounded too thumpy, so I tried to find some half-dead steel A and E to go with the G and D gut, which was only partially successful. To me all steel strings were too hard on the hands because of their high tension. They also had a tinny boing in their tone which I wanted to avoid. I like them to go BOOM not BOING. For great tone and ease of playing, I endorse Velvet Garbo Strings."
Banz öster - double bass
"Velvet hat für jede Soundästhetik die bessere Saite"
Hervé Jeanne - double bass
"The unique construction of Velvet Garbo gives me a sound very close to that of a gut string - with a much better tuning stability! I have checked out many other strings, but I always came back to Garbo. The clear attack, the natural, warm and full-bodied sound are just perfect for solid foundation in any jazz band."
Karl E. H. Seigfried - double bass
"Velvet strings are the only strings I will put on my 19th-century German bass. On stage and in recording studios, they provide a powerful sound for classical (solo, chamber, orchestral), jazz (traditional, modern, avant-garde), country, and rock. Velvet strings always project a centered tone that can be clearly heard in any ensemble."
Ancora nessun contenuto disponibile
×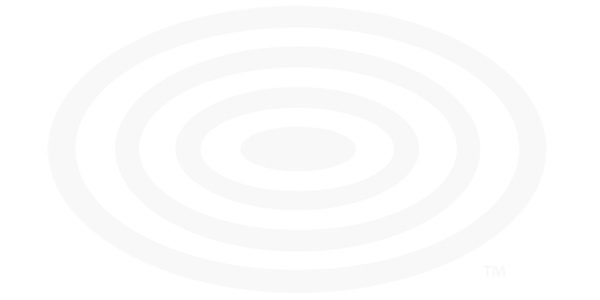 Come è fatto - Velvet
Questa è la nostra macchina sviluppata internamente per l'avvolgimento, l'unica unità esistente al mondo che costruisce le corde all'infinito e completamente in automatico, invece di costruire corda dopo corda. I parametri, come la tensione sul nucleo e sui cavi, sono controllati tramite un sofisticato microprocessore. Per un controllo ottimale, lo schermo a destra mostra la corda che è attualmente in fase di produzione.
×
#velvet_lafaro_bass_06.07.2017
Velvet Strings hit the right note at ISB 2017
Visitors to the recent International Society of Bassists (ISB) convention in Ithaca, New York, had first-hand opportunity to check out the playing power and musicality of Velvet Strings. The convention, which attracted nearly 1500 bassists from over 30 countries, provided a 6-day feast of workshops, masterclasses, recitals, lectures, and exhibits.
Two of the "house" double basses were fitted with Velvet Strings: The famous Scott LaFaro 1825 Abraham Prescott was strung with Velvet Compas 180, a string originally designed for orchestral use, but now considered by many players to be a great hybrid/all-round string due to its excellent bowed response and strong, organic-sounding pizzicato.
The other bass - a copy of the LaFaro - was strung with Velvet Blue. This is the only Velvet string with a synthetic core (all the others have a natural silk core). The fast playing string has more "modern" characteristics, offering great articulation and sustain while still retaining the "Velvet" sound: full, rich and organic.
Response from bassists was excellent, with many seasoned players praising the innovative nature of Velvet Strings.
The verdict: Strings that enable the instrument to "breathe", while allowing full scope for musical expression.
×