Una novità assoluta nel panorama dei pickups magnetici. Schertler introduce "MAGNETICO" la rivoluzionaria serie di pickups per chitarre con corde in metallo, sia acustiche che elettriche. Basato su un concetto completamente diverso e innovativo rispetto al tipico single coil o humbucker, la serie MAGNETICO combina in modo originale l'elettronica di altissimo livello della Schertler con la tecnologia attiva a bobine multiple. Ciò si traduce in una risposta veloce al comportamento del transiente, una risposta in frequenza estremamente lineare ed un suono ricco e nitido su tutta la gamma sonora dello strumento.
L'elettronica di alta qualità della Schertler combinata alla tecnologia a bobine multiple attive. AG6 si caratterizza per la tecnologia a bobine multiple attive: sei distinte bobine e magneti con un preamplificatore ciascuno. L'elettronica a bassa impedenza, senza circuiti integrati, ne fa definitivamente un preamplificatore in Classe A. Veicolando il segnale sull'intero ciclo della forma d'onda, l'AG6 è morbido, continuo, perfettamente analogico e conforma la notazione musicale con precisione al suono originale. La circuitazione dell'AG6 genera con agilità un suono più naturale, con una risposta in frequenza molto lineare; Da 0 a 40 kHz con Odb di fluttuazione è la forma più pura/fedele di amplificazione. Progettato per l'utilizzo con chitarre acustiche, il compatto pick-up AG6 è predisposto per adattarsi all'interno della buca della chitarra. E' dotato di un controllo del volume e ha un ingresso EXT (con controllo di volume separato) per il collegamento di un secondo pickup. I suoni da entrambi i pickup possono essere regolati utilizzando i controlli del volume ottenendo cosi la sonorità più adatta per ogni specifica esibizione o registrazione. Il sistema AG6 è fornito con un cavetto per installazione interna sullo strumento.
| | |
| --- | --- |
| Battery type | Lithium 3V CR2032 |
| Playing hours | 120 hours |
| Current consumption | 1.84 mA |
| Frequency range | from 0 Hz to 40 kHz (+/- 3dB) |
| Dynamic range | 68 dBSNR |
| Max output voltage | 4 VPP |
| EXT IN impedance | ca. 10k ohm |
| Output level | -5 dBu / 1.23 VPP |
| Output impedance | 5 kOhm |
| Minimum sound-hole dimension | 95 mm. |
John Jorgenson - guitar
"I use Schertler transducers together with their Unico acoustic amp. This combination offers me the most inspiring and natural amplified acoustic sound I have ever had on stage"
Neil Fraser (Thindersticks) - guitar
"Jamie (Hickey), our sound engineer is always on the lookout to make us sound better, and possibly make his job a little easier. He has used Schertler mics and pickups with us in the past – we used Schertler products for a string section we used on a film soundtrack tour. So, when he suggested the AG6, I was immediately interested in what it could do for my acoustic guitar.
Stuart (lead singer/guitar) and I have used Fishman pickups for years. We thought they were the best you could get, but the AG6 had a better sound, less boxy and boomy, more natural – it made my guitar sound like it does acoustically, which is the whole point of an acoustic pickup, I guess. Drago at Schertler has been very helpful by making me a custom left-handed version (I'm a left-handed guitar player), which, I believe wasn't available before, so it was great that they took the time to make me one!
Originally, we only had the AG6, but after doing a bit of research I saw there was a mic available to plug into the AG6, the S-MIC-M. For me this looked like the perfect combination – a good pickup and a mic to add some warmth and bottom end. As I said earlier, the combination of the pickup and mic gives me a very natural sound – my Martin sounds like a Martin when played live; a member of the audience commented after a show that my guitar sounded 'beautiful' – that's all I want really.
A couple of practical points also made me lean towards the AG6: Fitting the pickup into the sound hole is so quick and easy. Replacing the battery is a simple task too – try doing that with the Fishman!
I used the AG6/S-MIC-M combination for our October 2013 20th anniversary tour.
I also used it at an acoustic 'art gallery' show we played in London in November 2013. We have another acoustic show in Cherbourg, France, at the end of January / beginning of February 2014 – I'll be using the AG6/S-MIC-M for that too."
Eduard Jimmy Mateši - guitar
"Questa combinazione Schertler (M-AG6 + Jam 150) mi ha dato il suono miglior che io abbia mai avuto! Sono stato davvero impressionato dalla Schertler… dopo aver provato di tutto nella mia vita!"
Raffaello Indri - guitar
"Il connubio pick-up Magnetico M-AG6 con il condensatore S-MIC-M si è rivelato il modo migliore per mantenere integre le caratteristiche della mia chitarra acustica. Il suono rimane sempre perfettamente definito e ben bilanciato per tutta l'estensione dello strumento, garantendo profondità nel suono e una ricchezza di armoniche per ogni singola nota."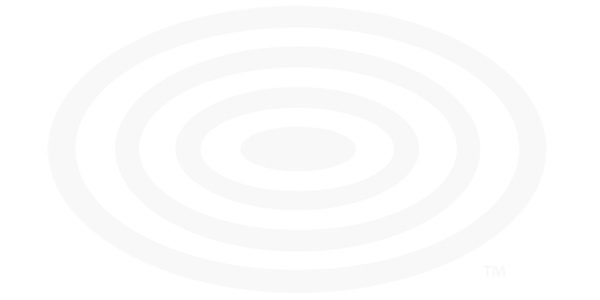 Come è fatto - AG6
Questa foto mostra un Magnetico AG6 in produzione con il suo alloggiamento ancora aperto. È facile riconoscere le piccole bobine per ogni corda. La loro impedenza è appena 120 ohm, 100 volte meno di un normale pickup magnetico. È anche possibile vedere i piccoli magneti al centro di ogni bobina. L'intero AG6 pesa solo 44 grammi!
"Tutti i pickup e preamplificatori sono prodotti a Mendrisio, in Svizzera. La maggior parte dei componenti sono prodotti nella nostra officina dove abbiamo due macchine utensili CNC, torni e fresatrici, taglio laser, presse pneumatiche, etc, ed ovviamente, un attrezzato laboratorio elettronico."
×
#Wood_road_festival_China_23.08.2017
Schertler and Innovox at the Wood Road Acoustic Guitar Festival, China
The Wood Road Acoustic Guitar Festival is an annual event, featuring workshops and competitions that attract talented players from all over China. This year, several performers used Schertler products, including the YELLOW Blender, the JAM 100 amplifier and the Magnetico AG6 pickup, which was showcased by Zhongpin Yu, a postgraduate student from the Wuham Conservatory of Music. The three 2017 competition winners - Simon Liu, Chia-Hsin Chou and Jianyao Xing - were each presented with a prize of an M-AG6 and a certificate.
The M-AG6 pickup for acoustic guitar uniquely combines high-end Schertler electronics with active multiple coil technology to deliver fast transient behaviour, flat frequency response and a full rich sound across the entire range of the instrument. Designed to fit inside the acoustic guitar's sound hole, it is equipped with volume control and external input (also with separate volume control) for connecting a second pickup. Sound from both pickups can be blended to create exactly the right effect for each individual performance or recording.
Schertler MI China distribution: Innovox Distribution Co., Ltd www.innovox.cn
×
Ancora nessun contenuto disponibile
×
Prodotti Correlati