Il nuovo DYN-UNI Schertler è un microfono a contatto elettrodinamico passivo, bilanciato. Appositamente progettato per riprodurre il suono naturale degli strumenti acustici, è perfetto sia in contesti live che per le registrazioni. Il microfono dispone di una tecnologia di filtraggio attiva che ci ha permesso di abbinare con precisione il microfono alle caratteristiche sonore dello strumento. Questo porta a risultati più "immediati" per l'utente, rendendo possibile il raggiungimento del suono voluto con regolazioni minime. Il DYN-UNI ha un nuovo design elegante e leggero, che lo rende ancora meno invadente per il musicista. Il microfono è dotato di un cavo Schertler personalizzato, solido e resistente alla torsione, progettato per sopportare le sollecitazioni di uso quotidiano offrendo allo stesso tempo elevate prestazioni. Un connettore XLR bilanciato consente il collegamento diretto ad un ingresso microfonico di un mixer, nonché ad un sistema di amplificazione diverso.
Il DYN-UNI può essere applicato in tutta sicurezza anche al più prezioso degli strumenti utilizzando la speciale pasta adesiva in dotazione. Può essere rapidamente trasferito tra gli strumenti durante le esibizioni o sessioni di registrazione.
Ottenere l'amplificazione perfetta di uno strumento acustico è il sogno di molti musicisti e tecnici del suono, il DYN-UNI rappresenta un reale passo in avanti verso la realizzazione di questo obiettivo.
Nota: Questo microfono NON richiede alimentazione phantom 48V.
| | |
| --- | --- |
| Output impedance | 380 ohm @ 1 KHz |
| Frequency Response | 20 Hz to 18 kHz |
| Dynamic range | 139 dB, 145 dB typical |
| Sensitivity (on instrument) | ca. -38 dB |
| Sensitivity (theoretical) | 8 mV/g |
| Mechanical decoupling | Butterworth 2nd order, Q=6 |
| Temperature range | -20° C to +70° C |
| Contacts | All hard gold plated 0.5 mm |
| Connection | XLR balanced |
| Cable Length | 4m |
Hang Massive - hang
"We have been using the A-Dyn series on our Hang for some time now. Previous to that we often experienced a lot of problems to achieve a good volume on stage. The Hang produces sound from all over and therefore was always difficult to capture it all without experiencing either feedback or an unbalanced sound. With the A-Dyn mics we capture a good overall sound, even with a loud stage environment or when situated very close to the main PA. It has been a game changer for us!"
Martijn Schok - piano
"Especially when using an acoustic piano solo on stage, a good sound quality is absolutely essential for a good concert. I'm thrilled that this transducer gives me the possibility to let my audience enjoy the natural and warm characteristic sound of an acoustic piano. The transducer creates the most realistic reproduction of the sound of my instrument"
Daniel Waples - Hang in Balance:
"Using the A-Dyn I am able to travel lighter and faster, leaving the mics and stands at home I'm more confident in my performances and most importantly my live sound is now better than ever! Never again will my line of sight be obstructed with mic stands and long gone are those moments where I feel like I'm held in some strange sort of gage/pen whilst on stage, all the time working at high noise levels with no feedback to report as yet ( Just over 1 years constant use in over 29 countries across 6 continents...)

& in combination with Giulia,
My sound now opens up to new stellar levels, being able to amplify my touch so that I can now strike softer and more precise than ever before.
The On Board DI has put my previous stand alone DI into retirement, the sound is warm, subtle and full of flavour. I was pleasantly shocked to actually feel the base the first time I plugged in."
Ancora nessun contenuto disponibile
×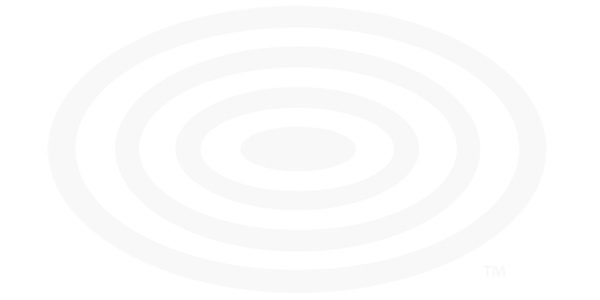 Come è fatto - DYN (4)
Finito il DYN-P48 è pronto per essere testato e confezionato.
"Tutti i pickup e preamplificatori sono prodotti a Mendrisio, in Svizzera. La maggior parte dei componenti sono prodotti nella nostra officina dove abbiamo due macchine utensili CNC, torni e fresatrici, taglio laser, presse pneumatiche, etc ed ovviamente, un attrezzato laboratorio elettronico."
×
#stephan_music_and_emotion_06.07.2017
MUSIC and EMOTION
Stephan Schertler introduces this issue with an insight into the company's motivation for developing new products.
More information on Schertler Acoustics at www.schertler.com .
×
Ancora nessun contenuto disponibile
×
Prodotti Correlati