Il nuovo DYN-M-P48 Schertler è un microfono a contatto attivo, bilanciato e con elettronica in classe A. Appositamente progettato per riprodurre il suono naturale di un mandolino e di altri strumenti della stessa famiglia, è perfetto sia in contesti live che per le registrazioni. Il microfono dispone di una tecnologia di filtraggio attiva che ci ha permesso di abbinare con precisione il microfono alle caratteristiche sonore dello strumento. Questo porta a risultati più "immediati" per l'utente, rendendo possibile il raggiungimento del suono voluto con regolazioni minime. Il DYN-M-P48 ha un nuovo design elegante e leggero, che lo rende ancora meno invadente per il musicista. Il microfono è dotato di un cavo Schertler personalizzato, solido e resistente alla torsione, progettato per sopportare le sollecitazioni di uso quotidiano offrendo allo stesso tempo elevate prestazioni. Un connettore XLR bilanciato consente il collegamento diretto ad un ingresso microfonico di un mixer, nonché ad un sistema di amplificazione diverso.
Il DYN-M-P48 può essere applicato in tutta sicurezza anche al più prezioso degli strumenti utilizzando la speciale pasta adesiva in dotazione. Può essere rapidamente trasferito tra gli strumenti durante le esibizioni o sessioni di registrazione.
Ottenere l'amplificazione perfetta di uno strumento acustico è il sogno di molti musicisti, il DYN-M-P48 rappresenta un reale passo in avanti verso la realizzazione di questo obiettivo.
Nota: Questo microfono richiede alimentazione phantom 48V.
| | |
| --- | --- |
| Output impedance | 4.7 Kohm @ 1 KHz |
| Frequency Response | 20 Hz to 20 kHz |
| Dynamic range | 139 dB, 145 dB typical |
| Sensitivity (on instrument) | ca. -30 dB |
| Sensitivity (theoretical) | -62 dB/@ 1um ampl. |
| Mechanical decoupling | Butterworth 2nd order, Q=6 |
| Temperature range | -20° C to +70° C |
| Minimum operating voltage | 22 VDC |
| Active EQ | Customized for each instrument |
| Electronics | all Class-A |
| Contacts | All hard gold plated 0.5 mm |
| Connection | XLR balanced |
| Cable Length | 2.2m |
Chris Thile - mandolin
"I've always wanted a pickup that could reproduce my mandolin's tone accurately. The Dyn M is the best I've ever heard"
James Winstanley - Hang + mandolin
"Because of the nature of the Hangs multiple frequencies and James's ever changing performances and settings, getting a consistant sound and not being affected by sound bleed has been a major issue.The Schertler DYN UNI P48 has solved this problem - thankyou.James also uses a DYN M electro dynamic mandolin pickup and Pre A III for his 1913 Gibson Mandolin."
Ancora nessun contenuto disponibile
×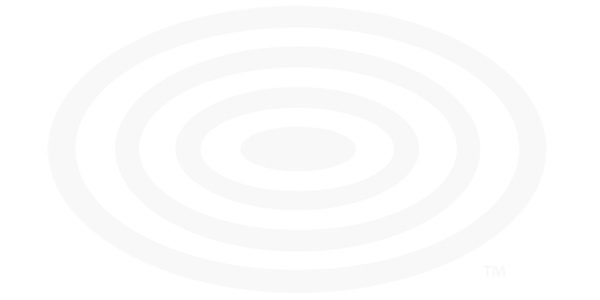 Come è fatto - DYN
Il cuore del DYN-P48 attivo è complesso, proprio come un orologio svizzero. I cuscinetti d'aria nel silicone devono essere calibrati manualmente nel processo finale, prima di essere coperti dal coperchio.
"Tutti i pickup e preamplificatori sono prodotti a Mendrisio, in Svizzera. La maggior parte dei componenti sono prodotti nella nostra officina dove abbiamo due macchine utensili CNC, torni e fresatrici, taglio laser, presse pneumatiche, etc ed ovviamente, un attrezzato laboratorio elettronico".
×
#mandolin_caffe_giveaway_24.07.2017
Calling All Mandolin Players!
Your chance to win a DYN-M-P48 in the Schertler Group / Mandolin Cafe giveaway.
Schertler Group and Mandolin Cafe are combining efforts to give away a Schertler DYN-M-P48 pickup for Mandolin with a retail value of $325. The giveaway is open to all Mandolin Cafe visitors, regardless of location. You do not need to be a member of the Mandolin Cafe Forum in order to enter and no purchase is necessary. For a chance to win this high-quality contact microphone, you can register via this link https://www.mandolincafe.com/giveaway/ on the Mandolin Cafe website from 23rd July. A single random winner will be picked on Sunday 30th July at 9.30 a.m. Central Time (US).
About the DYN-M-P48
This fully balanced, active, dynamic contact microphone with Class A electronics has been specially designed to focus on reproducing the mid-high sounds of the mandolin. The microphone features state-of-the-art, in-house developed active filtering technology that has enabled it to be precisely matched to the instrument's sound characteristics. This leads to more "immediate" results for the user, making it possible to achieve amazing sound with only minimal adjustments required.

The DYN-M-P48 features a sleek, lightweight design that makes it less obtrusive to the player. The microphone is supplied with Schertler's own customized cable that is both robust and torsion resistant, designed to withstand the rigours of daily use while delivering best possible performance results. A balanced XLR connector enables direct connection into an acoustic guitar amp (that has phantom power and XLR inputs), or a microphone input on a mixing console. The microphone also works effectively through full range amplification systems.
The DYN-M-P48 can be easily and safely applied to even the most valuable of instruments using special adhesive putty. It can also be quickly transferred between instruments during performances or recording sessions. This microphone is additionally recommended for use with Sitar, Oud, Saz and other similar ethnic instruments. Note: Requires 48V phantom power.
×
Ancora nessun contenuto disponibile
×
Prodotti Correlati