Breve premessa da parte del progettista
ci congratuliamo per il suo acquisto di Arthur format48, un prodotto assolutamente innovativo. Ciò che colpisce a prima vista di questo mixer è la modularità totale che consente di configurare il suo mixer con una flessibilità ineguagliata, scegliendo fra otto diversi moduli che potrà assemblare in pochi minuti nella sequenza e quantità di sua scelta.
Il cuore di questo mixer, la sua elettronica, è ancora più innovativo e dirompente. Non si era ancora mai visto sul mercato un mixer con una circuiteria elettronica priva di retroazione negativa (NFB) tra ingresso e uscita. Inoltre, tutti i filtri ed amplificatori sommatori (che diversi progettisti di elettroniche considerano impensabili senza NFB), sono esenti da limitazioni di controreazione grazie all'elettronica lineare ad alta velocità. Ciò si traduce in una risposta impulsiva rapidissima ed in un attacco naturale che non sarebbero realizzabili con circuiti NFB. Vale a dire che tutti i circuiti sono costruiti utilizzando componenti discreti in Class A, senza circuiti integrati, e preamplificatori in corrente continua ad alta tensione (senza nessun condensatore nel percorso del segnale), offrendo 30dB di headroom e basso rumore, combinati con consistenza, stabilità, calore e trasparenza senza pari
Arthur format48, nonostante le caratteristiche diverse da quelle delle grandi console da studio (non è pensato soltanto per quello), garantisce una qualità sonora e di flusso di lavoro che può superare quella delle migliori mixing consoles; in altre parole, sarà improbabile trovare un mixer migliore di Arthur.
Per la registrazione in studio o dal vivo, per piccoli spettacoli o grandi eventi, per appassionati più o meno avanzati o per professionisti, Arthur è la soluzione ideale grazie alla sua estrema qualità sonora e alla sua ineguagliata flessibilità. Se servisse un altro ingresso microfonico o un altro ingresso strumento per collegare la chitarra di un amico, basta ordinarlo e montarlo al vostro Arthur quale configurato inizialmente ....... Buon divertimento e buona musica con il suo mixer modulare Arthur
Stephan Schertler
Presidente, progettista capo
Ancora nessun contenuto disponibile
×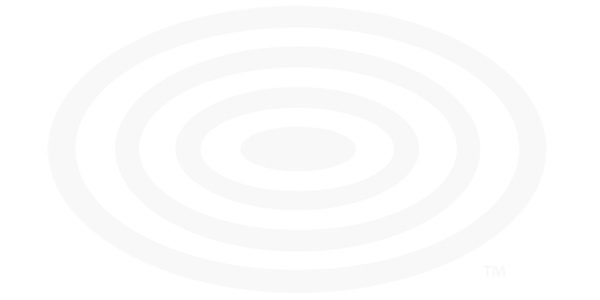 Come è fatto - Yellow
L'assemblaggio finale della scatola in alluminio e il circuito, che comprende già gli elementi di controllo. Come potete vedere, tutti i terminali sono collegati tramite il circuito madre (senza uso di fili) per la massima affidabilità elettronica e per la maggiore solidità meccanica.
"Tutti i pickup e preamplificatori sono prodotti a Mendrisio, in Svizzera. La maggior parte dei componenti sono prodotti nella nostra officina dove abbiamo due macchine utensili CNC, torni e fresatrici, taglio laser, presse pneumatiche, etc e ovviamente, un laboratorio elettronico attrezzato."
×
#Arthur_resolution_awards_nominated_24.07.2017
HELP MAKE ARTHUR an analogue mixer KING

2017 Resolution Awards Nomination for our ARTHUR modular mixer. Vote now!
In this special issue of The Diary, we're delighted to announce that ARTHUR has been nominated in the Analogue Mixer category of the 2017 Resolution Awards. If you are a registered reader of Resolution Magazine, and if you like Arthur, you can cast your vote for our modular mixer.
It's exactly 12 months since we announced the release of our new modular mixer, but the source of this particular "Arthurian legend" goes back over a decade. Stephan Schertler describes the journey from basic idea to award nominee.
"The whole Arthur concept is actually more than 10 years old, but somehow the company needed to mature with the development of other products such as the hi-voltage Class A preamps, to make us realise we were ready to create a product that would be unique in both its sound and mechanics. The original Arthur concept involved a modular mixer within a frame, but this idea changed with our desire to offer even greater modular flexibility. This modularity is not only advantageous for the user, but also for us. While we do not "need" to have many mixers in our product portfolio, Arthur's modular character potentially lets us have an infinite number … and it is the product itself that has led us down this particular path.
The actual development process started about two and a half years ago and was extremely challenging. One of the most difficult areas proved to be the mechanics: How could Arthur be made easy to assemble, yet robust enough not to break? The electronic design was also very demanding - lots of innovation which was not easy to squeeze into the space of an individual module. A further challenge was the fact we knew this product would be different from all the others in our current portfolio - in fact it would be completely different from anything we had ever made! In that respect, Arthur cannot be "categorized" e.g. for studio, live, DJ, producer etc, as it is a product that can be used by anybody and everybody.
We have shown Arthur at several major trade shows over the last couple of years and of course everyone has immediately noticed its modularity. But, everyone who has purchased the mixer and tried it comments on the sound, which is at the heart of the product. Because of its high-end sound, electronics and modularity, Arthur has already become a beloved work tool for engineers in various parts of the world. This has further raised our profile in the pro audio market, where we originally gained a foothold with our DYN Series pickups. So it's already confirmation that we have done the right thing.
We are extremely proud of the fact that, in a relatively short time since starting to develop the product, we have now been nominated in one of the industry's leading magazines. We are also very honoured to be able to list artists and engineers such as Chick Corea, Rob Griffin, Bernie Kirsch, Morris Hayes and Vittorio Cosma among our high-profile users: It is a huge compliment. Finally, we are also proud to be delivering a mixer that combines accessibility with affordability and flexibility, giving users a product that they can specify and build to suit their own working requirements."
How to vote for ARTHUR
Visit www.resolutionmag.com, and click on the "My Subscription" menu item. Enter the Subscription Type, your Reader Code and Post Code and log in. (Contact info@resolutionmag.com with your name and address if you don't have your Reader Code.) After a successful log-in, the My Subscription Details page is reached. Click on the "Resolution Awards 2017" menu item to access the voting form. You can only use this voting form once, so don't forget to choose all your winners in the various categories before submitting it. Voting closes at the end of September.
×