Ein neuer Sound in der Welt der Magnet-Pickups.
Mit der revolutionären MAGNETICO Serie präsentiert Schertler eine Reihe von Tonabnehmern für bundierte Instrumente. Basierend auf einem Konzept, das sich radikal von herkömmlichen Tonabnehmern in Single-Coil- bzw. Humbucker-Bauweise unterscheidet, verbindet MAGNETICO auf einzigartige Weise high-endige Schertler-Elektronik mit aktiver Multi-Coil-Technologie. Das Ergebnis ist ein schnelles Impulsverhalten, ein verblüffend linearer Frequenzgang und ein transparenter, voller Klang über den gesamten Frequenzbereich des Instruments.
Der AG6 verfügt über eine Multi-Coil-Technologie mit jeweils sechs getrennten Spulen und Magneten und jeweils einem eigenen Vorverstärker. Seine niederohmige Elektronik ohne ICs macht ihn zu einem lupenreinen Class-A-Preamp. Da er das Signal als durchgängige musikalische Wellenform ohne Übernahmeverzerrungen überträgt, klingt der AG6 weich, rund, vollständig analog und folgt der musikalischen Notation präzise zum Originalklang. Mit dieser Konzeption erzeugt der AG6 einfach ein natürlicheres Klangbild mit einem sehr linearen Frequenzgang von 0 bis 40 kHz mit 0 db Abweichung – Verstärkung in ihrer reinsten Form.
Der kompakte AG6 Pickup wurde als Schallloch-Tonabnehmer für akustische Gitarren entwickelt. Er verfügt über einen Lautstärkeregler und einen externen Eingang (mit separater Lautstärkeregelung) für den Anschluss eines zweiten Tonabnehmers.
Das Signal beider Pickups lässt sich mit Hilfe der Volume-Regler mischen und somit genau die richtige Klangbalance für eine bestimmte Auftritts- oder Aufnahmesituation herstellen.
Das AG6 System beinhaltet ein internes Klinkenkabel für die Festinstallation am Instrument.
| | |
| --- | --- |
| Battery type | Lithium 3V CR2032 |
| Playing hours | 120 hours |
| Current consumption | 1.84 mA |
| Frequency range | from 0 Hz to 40 kHz (+/- 3dB) |
| Dynamic range | 68 dBSNR |
| Max output voltage | 4 VPP |
| EXT IN impedance | ca. 10k ohm |
| Output level | -5 dBu / 1.23 VPP |
| Output impedance | 5 kOhm |
| Minimum sound-hole dimension | 95 mm. |
John Jorgenson - guitar
"I use Schertler transducers together with their Unico acoustic amp. This combination offers me the most inspiring and natural amplified acoustic sound I have ever had on stage"
Neil Fraser (Thindersticks) - guitar
"Jamie (Hickey), our sound engineer is always on the lookout to make us sound better, and possibly make his job a little easier. He has used Schertler mics and pickups with us in the past – we used Schertler products for a string section we used on a film soundtrack tour. So, when he suggested the AG6, I was immediately interested in what it could do for my acoustic guitar.
Stuart (lead singer/guitar) and I have used Fishman pickups for years. We thought they were the best you could get, but the AG6 had a better sound, less boxy and boomy, more natural – it made my guitar sound like it does acoustically, which is the whole point of an acoustic pickup, I guess. Drago at Schertler has been very helpful by making me a custom left-handed version (I'm a left-handed guitar player), which, I believe wasn't available before, so it was great that they took the time to make me one!
Originally, we only had the AG6, but after doing a bit of research I saw there was a mic available to plug into the AG6, the S-MIC-M. For me this looked like the perfect combination – a good pickup and a mic to add some warmth and bottom end. As I said earlier, the combination of the pickup and mic gives me a very natural sound – my Martin sounds like a Martin when played live; a member of the audience commented after a show that my guitar sounded 'beautiful' – that's all I want really.
A couple of practical points also made me lean towards the AG6: Fitting the pickup into the sound hole is so quick and easy. Replacing the battery is a simple task too – try doing that with the Fishman!
I used the AG6/S-MIC-M combination for our October 2013 20th anniversary tour.
I also used it at an acoustic 'art gallery' show we played in London in November 2013. We have another acoustic show in Cherbourg, France, at the end of January / beginning of February 2014 – I'll be using the AG6/S-MIC-M for that too."
Eduard Jimmy Mateši? - guitar
"Questa combinazione Schertler (M-AG6 + Jam 150) mi ha dato il suono miglior che io abbia mai avuto! Sono stato davvero impressionato dalla Schertler… dopo aver provato di tutto nella mia vita!"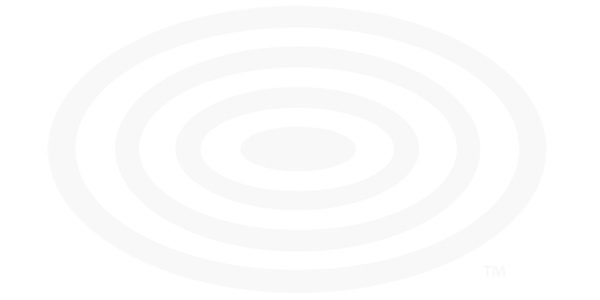 How it's made - AG6
This photo shows a Magnetico AG6 in production with its housing still open. You can easily recognize the very small coils for each string. Their impedance is just 120 ohms, 100 times less than a normal magnetic pickup. You can also see the tiny magnets in the centre of each coil. The entire AG6 only weighs 44 grams!
"All pickup products and preamps are manufactured in Mendrisio, Switzerland. Most of the components are produced in our in-house workshop facilities where we have two CNC tooling machines, turning lathes and milling machines, a laser cutter, pneumatic presses, casting devices and obviously a well equipped electronic laboratory."
×
#Wood_road_festival_China_23.08.2017
Schertler and Innovox at the Wood Road Acoustic Guitar Festival, China
The Wood Road Acoustic Guitar Festival is an annual event, featuring workshops and competitions that attract talented players from all over China. This year, several performers used Schertler products, including the YELLOW Blender, the JAM 100 amplifier and the Magnetico AG6 pickup, which was showcased by Zhongpin Yu, a postgraduate student from the Wuham Conservatory of Music. The three 2017 competition winners - Simon Liu, Chia-Hsin Chou and Jianyao Xing - were each presented with a prize of an M-AG6 and a certificate.
The M-AG6 pickup for acoustic guitar uniquely combines high-end Schertler electronics with active multiple coil technology to deliver fast transient behaviour, flat frequency response and a full rich sound across the entire range of the instrument. Designed to fit inside the acoustic guitar's sound hole, it is equipped with volume control and external input (also with separate volume control) for connecting a second pickup. Sound from both pickups can be blended to create exactly the right effect for each individual performance or recording.
Schertler MI China distribution: Innovox Distribution Co., Ltd www.innovox.cn
×
Immer noch keine Inhalte verfügbar
×
Related Products